Panda Math
Panda Math was a website for young students to improve their mental math skills in a fun and engaging way. The website was offered free to local students as part of a 3rd year research project from the University of Lincoln. The aim was to better understand the use of games and "gamification" in the improvement of online e-learning experiences.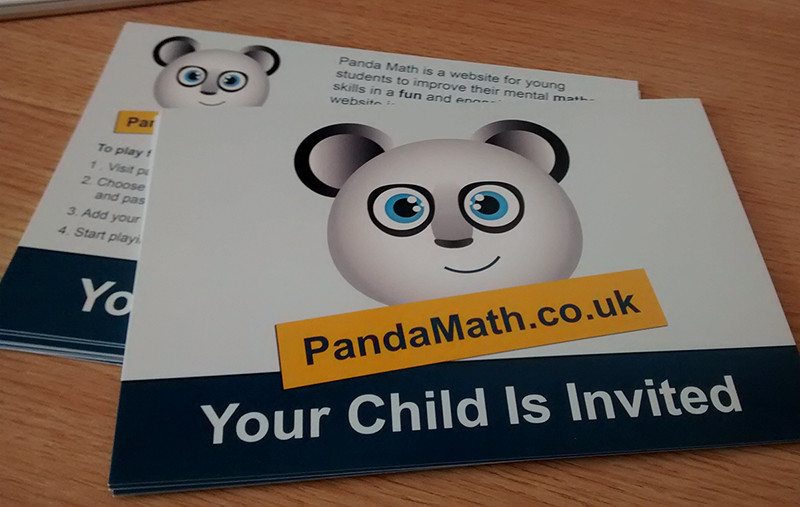 There were three versions of the website which were randomly assigned upon registration. A demonstration is available to watch on YouTube.
No Game Group (Control): Mental math questions with a correct answer counter.
Gamification Group: Points, a leader board, and badges to unlock.
Game Based Learning Group: Interactive game with characters, plot, objectives, points, and leader board.
Statistics over time were gathered in relation to each of these variants to determine a level of learning and engagement. These statistics included:
Correct answer count.
Wrong answer count.
Questions seen count.
Time spent on the site.
Number of visits.
Registration date.
Last login date.
During the experiment registered pupils were able to delete their account and all associated data at any time, thus removing themselves from the research project. This data has now been taken offline and archived. It remains anonymous and is securely encrypted. The detailed results of this research project was submitted to the University of Lincoln as a 3rd year research project and can be read in summary online.
Thanks to all who took part,
Lee Moody